South Tulsa Dentist Near Me
Magnolia Family Dental Care is a top South Tulsa dentist near me that's dedicated to finding the best solutions for your dental health! Their team of dental experts is passionate about providing a comfortable and quality experience to all patients, no matter their age or situation.
Magnolia Family Dental Care takes extra care to ensure that their facilities are sparkling clean, using Visqueen walls, N95 masks, face shields, and gloves, as well as intense cleaning and sanitization after each patient's use. They ensure that you'll feel both safe and comfortable during your visits with their team.
Magnolia Family Dental Care is dedicated to protecting and improving your dental and overall health. From cosmetic care to restorative treatments, we aim to provide the excellent care that our South Tulsa patients need! Keep reading to learn more about our services as a dentist near me in South Tulsa.
South Tulsa Family Dental Care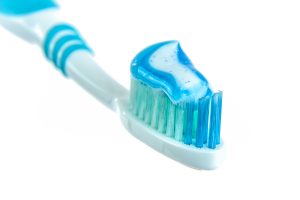 Magnolia Family Dental Care provides comprehensive dental care to patients. We always recommend that our patients come for regular dental exams and teeth cleaning appointments with our friendly staff.
From kids to seniors, we provide comfortable dental care to ensure that your family's dental care is in good hands! When you and your family come in for regular dental care, our staff will deep clean your mouth and gums to help prevent any further tooth decay and inflammation.
We will also provide dental examinations to ensure that there's no tooth decay that needs immediate or preventative care. Give us a call today and let us provide your family with excellent care at a South Tulsa dentist near me.
South Tulsa Emergency Dental Care
Not only does Magnolia Dental provide patients with scheduled care like dental cleanings or procedures, but they also provide emergency dental care. If you or your family member is experiencing a dental emergency, you can give our emergency line a call to get in contact with a team member.
It can be vital to reach out to a professional when it comes to a cracked or broken tooth that needs immediate attention to be saved. Our team can help walk you through the emergency and help guide you on the next best steps to keep your teeth healthy and beautiful.
However, if the emergency is more immediate or intense than a simple dental problem like a cracked tooth, you may want to call 911 or go to your closest emergency care center.
Magnolia Family Dental Care Is Your South Tulsa Dentist
If you're looking for a South Tulsa dentist that offers excellent services in a friendly environment, give us a call at Magnolia Family Dental Care today! We offer a variety of dental care services and always prioritize your comfortability. From preventative care to teeth whitening to sedation dentistry, Magnolia Dental's team is dedicated to the health of you and your loved one's smiles.
Don't worry about the dentist's office anymore. Instead, go to an office you can trust and feel comfortable at. Magnolia Dental provides that and more! Give us a call or send us a message to schedule your first dental cleaning and exam.