Tulsa Female Dentist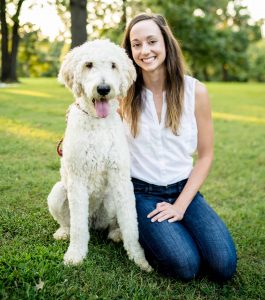 There are many dentists in Tulsa, Oklahoma but there is one Tulsa female dentist who stands out and that is Dr. Melissa Jackson.
Dr. Jackson received her dental degree from Louisiana State University and completed an Advanced Education in General Dentistry Residency in Albuquerque, New Mexico.
This Tulsa female dentist not only performs on a highly professional level in the office but takes the time to give back to her home community of Tulsa, volunteering at many Mission of Mercy events as well as other events. Although Dr. Jackson is native to New Orleans, she has claimed Tulsa as home.
In her time off, Dr. Jackson loves going hiking with her dog Ernie, practicing yoga, reading, rock climbing and camping.
If you'd like to meet her for yourself, you can book an appointment now by going here! We know how important good reviews are, so you can read up on what people are saying about us here.
Keeping Those Teeth Clean
Dr. Jackson has made a name for herself as a Tulsa female dentist at Magnolia Dental and strives to be one of the best. There are very few things that Dr. Jackson cannot do in the office. One thing that she stresses is the importance of cleaning your teeth yourself as well as having them cleaned by a professional to maintain a beautiful smile.
Dr. Jackson has explained that even visiting your local Tulsa female dentist once a year can help to ensure a healthy mouth. When a professional is cleaning someone's mouth, it usually consists of deep cleaning of the gums and the surface of the teeth. This yearly procedure along with daily brushing and flossing helps to prevent tooth decay, gum disease, and the loss of teeth. Dr. Jackson has also explained that a healthy mouth can assist in reflecting the overall health of someone's body.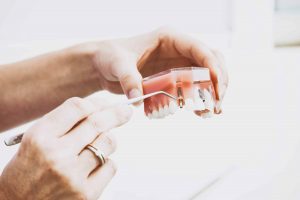 Why Choose a Female Dentist
This Tulsa female dentist has extensive knowledge of comprehensive patient care, surgical procedures, and sedation dentistry meaning that almost nothing is impossible for Dr. Jackson when it comes to teeth and oral hygiene.
Dr. Jackson offers many services to her patients such as root canals, fillings, extractions, implants, oral cancer screenings, dentures, corrective retainers, teeth whitening, enamel repair,  and professional cleanings (as stated in the previous paragraph). Offering this vast amount of services allows Dr. Jackson to help her patients  attain great dental health! Even if you are someone who does not live in the area and is not looking specifically for a Tulsa female dentist, Dr. Jackson provides great work that is worth the drive wherever you're from.
There are many dentists in Tulsa (both men and women) but there has been some research done by the Dental PBRN Collaborative Group that explains why many people should choose a female dentist over a male. One point was that women might possibly be better at prevention when it comes to cavities and other oral health problems that tend to arise from lack of care.
Research also shows that many female dentists tend to offer more at-home options as compared to many male dentists who would rather perform more in-office care. Research provides information that female dentists also seem to be a bit more conservative when it comes to restorative dentistry, saving patients a significant amount of money. In conclusion, choosing a Tulsa female dentist has many benefits.